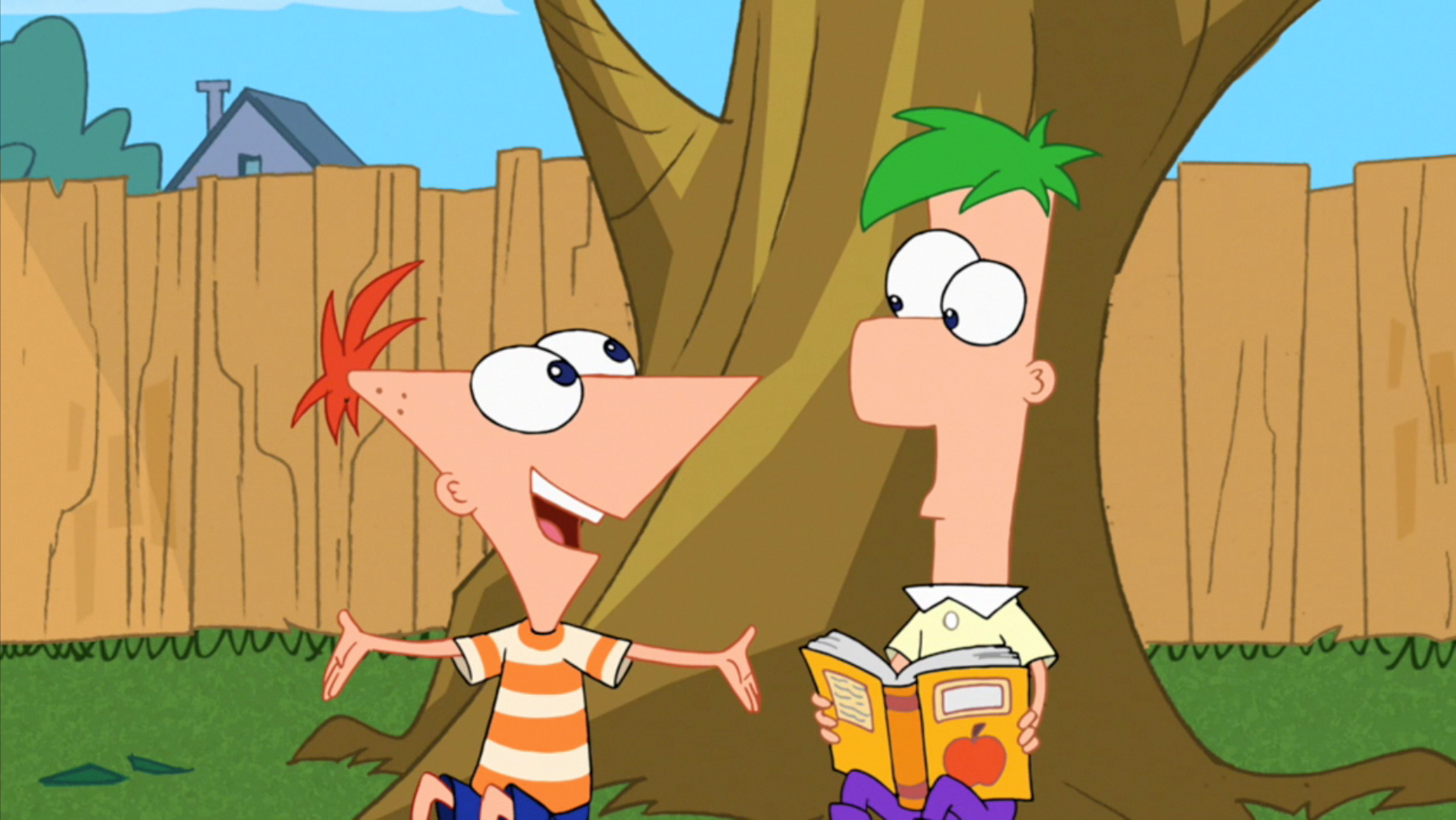 Now that I've got about 4 years of experience watching childrens' shows, I feel like I'm in a position where I can authoritatively rank them in order of watchableness as an adult. I'd love to say that we don't watch television in this house and that we spend all our time doing arts and crafts and healthy exercise with family activities in the yard and all that, but I'm going to abandon any of that pretentious lying. Sometimes daddy just needs the girls to sit still for a little while because he is tired a lot.
A couple of caveats first. I have two girls, so unfortunately I don't get to watch superhero shows like Spiderman, Batman, etc., I can't tell you if they are any good or not. Also, I couldn't find a place for Sesame Street on this list. It's a classic and it defies ranking. All that being said, here are my rankings of childrens' TV shows:
I WOULD DEFINITELY WATCH THIS EVEN IF I DIDN'T HAVE KIDS
1.) Phineas and Ferb
I MIGHT WATCH THIS, OKAY I WOULD PROBABLY WATCH THIS EVEN IF I DIDN'T HAVE KIDS
2.) My Little Pony: Friendship is Magic
I HAVE CHUCKLED BEFORE WHILE WATCHING THIS WITH MY CHILDREN
3.) Pound Puppies
4.) Word Girl
5.) Martha Speaks
SWEET AND WISTFUL AS LONG AS YOU HAVEN'T SEEN THE EPISODE 100 TIMES
6.) Little Einsteins
7.) Backyardigans
8.) Super Why!
9.) Sofia The First
10.) Doc McStuffins
11.) Octonauts
KINDA REPETITIVE
12.) Fresh Beat Band
13.) Mickey Mouse Clubhouse
14.) Jake and The Neverland Pirates
15.) Dinosaur Train
NAILS ON THE CHALKBOARD
16.) Curious George
17.) Dora The Explorer
18.) Go Diego Go!
19.) Max and Ruby
20.) Calliou
Feel free to argue your case if you think the rankings should be different, even if you are probably wrong.